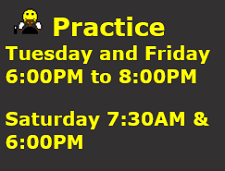 Thx guys

Gotta say sorry to Mike
I was just sitting behind watching him early in race and trying to find best spot to attempt a pass, wasnt in a hurry as there was plenty of laps to go.
He ran wide to let me by but i wasnt ready for it which slowed us both down and he ended up moving wider and into the wall.

As i went to make my green flag stop the yellows were waving and i just had enough time to pull back onto track before crossing the pit entrance line.
Which got me infront of Teddy for the remainder of the race.
If it wasnt for the perfectly timed yellow for me im not sure if i would of been able to get by Teddy.
So bad luck Teddy.

Thx for the race guys.

Jason Martin

2015 Camping World Truck Series Champion





Posts

: 55


Points

: 3337


Reputation

: 23


Join date

: 2014-08-03


Location

: Perth, Australia



I'm sure Teddy welcomes the competition
 Good racing with you Jason, See you @ Michigan..
Yep, you timed that caution just right.

My first foray into C class and cautions, so I wasn't sure what the deal was that second caution. I pitted under green thinking I'm losing ground, gas is close, go ahead and maybe catch a break.

As I went down pit road, you guys lapped me as expected, that's one lap down, and Teddy pitted his next time around, and apparently Jason stayed out, which put me 2 laps down to you as the new leader. That restart is where things got confused a bit on my part. Basically, since I had already pitted right before the caution, apparently that put me one lap down to Teddy, then 2 laps down when Jason didn't pit and got the lead. I simply forgot I had a wave around, and thought I was ahead of Teddy by staying out when the caution flew.

I did get the message to pass the pace car, for the "wave around", but it seems it comes too late to go around and catch back up to the field for the restart. That time I hesitated when it said pass, not sure what the deal was. Since Teddy the leader pitted right behind, I thought I caught a break but didn't realize Jason didn't pit.

The next caution is where I'm not sure about how I went a lap down then not a lap down still not realizing I went a lap down to Jason, and I had the wave around again. I didn't pit, the leaders did(?). Anyway, saw the pass pace car, did that as soon as I saw it this time but even though I was trying to catch up, it went green before I could. The message to pass came WAY too late. I was running nearly race speed but that wasn't enough. 

Where I wasn't sure was the restarts and who gets the wave around and when it tells you to. Seems like it should to tell you sooner to give reasonable time to go around and catch the field for the restart.

If you stay out on a caution, can you go ahead and pass the pace car and not wait for it to tell you to pass, or will it penalize you?

Nice race though. Look forward to Michigan.
Had no idea the crowd in this league! All "A" drivers except me, a little ole' C license. 
Chris Jackson wrote:Had no idea the crowd in this league! All "A" drivers except me, a little ole' C license. 
We are all equal  
Thinking positive is good.

Well, I may have spanked them A's in qualifying to get the pole, they taught me a pole doesn't mean your fast in a race! I got schooled! Great racing.
That was a great race!  Congrats Jason! great racing and a Heck of a lot of fun!

Teddy Wykle

6 -Time League Champion





Posts

: 43


Points

: 3548


Reputation

: 13


Join date

: 2013-12-10


Location

: Richmond



Similar topics
---
Permissions in this forum:
You
cannot
reply to topics in this forum