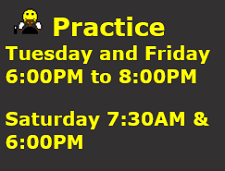 Congrats Michael..

My pits really killed me! lost 10 seconds to Dave on that first pit..
Congrats Michael ! Sorry guys if I messed anybody up on that deal I guess my internet connection went south for a moment so I thought it best to drop out. But on the upside you gotta love this point system the worse I finish the higher I move up in the standings. I'm sure it will be short lived when Mr Jackson comes back lol.
Great win Michael!  I was really contemplating taking no tires on that last stop.... but I thought an early pit would let me get back to you and Chris.  Great racing there at the end Chris, Jason and Michael.  That was fun!

Teddy Wykle

6 -Time League Champion





Posts

: 43


Points

: 3478


Reputation

: 13


Join date

: 2013-12-10


Location

: Richmond



Yeah it was, the no tires DID NOT WORK obviously.
And by the way Congrats Teddy because unless you fail to show up to the final 2 races there is no way mathematically anyone can catch you based on the average number of drivers in each race.
Way to go Michael.

Sorry I wasn't there today, but as I told Tim, I've officially moved on to the B cars and open setups for next season. No more fixed racing series. Time to learn setups.

Really enjoyed the racing, and the points battle for us slower types. No surprise, Teddy is the man. 3rd was the best I could do, so considering the crowd, I'm pleased with my results.

If you guys ever have an open A or B car series, or know of one that's good, give me a shout.
Well done Michael.

I was making up heaps of time on pit entrances and exits.

I seemed to have a slower entry than most to allow me to get faster exits, which nearly ended in disaster a couple of times.
With a Lap or 2 to go Teddy got to the inside on corner entry so i was about to give up the spot, but then the car just hooked up on that outside line and i was able to pass Chris and stay ahead of Teddy and bring it home in 2nd.

Jason Martin

2015 Camping World Truck Series Champion





Posts

: 55


Points

: 3267


Reputation

: 23


Join date

: 2014-08-03


Location

: Perth, Australia



Similar topics
---
Permissions in this forum:
You
cannot
reply to topics in this forum