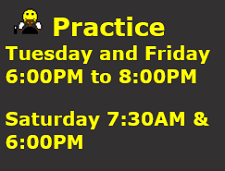 Congrats..I had brake problems from the start resulting in a 15 place finish. I may move that dynamic up to 100% for the Charlotte race. Good racing....
Bad luck Tim, wonder if there is an iracing issue with new build.
I had brake issues last week with the brakes barely registrering 50% when i had pedal to the floor.
Recalibrate fixed it but never had an issue until this build.
Another race with lots of long green flag runs.
Great stuff.
I did a few official truck races throughout the week so i knew how to drive fast but not use up the tires which helped me on the long runs.
Turn 3-4 was the big tire killer and Justin would of noticed i was a lot slower through there most laps.
As tires were so important there was no way i was taking just 2.
Lost a couple of spots and was behind the leader Justin by over 5 seconds.
With the 4 tyres though i was able to bridge the gap and get another win.
Im not convinced any track usage will force us to use other lines.
No harm in trying 100 or 0 to see to see how it effects the racing though.
Just a reminder if anyone wants some tips etc
I highly recommend ispeed
[You must be registered and logged in to see this link.]
Just run it in the background and it records and uploads your best laps.
Can then use the ispeed lap analyzer to download others laps and compare it to yours.
If anyone wants i can check out their laps compared to mine and offer advice.
Also if anyone wants hotlap replays or ghost laps to watch or drive against in test sessions just send me a pm or something and i can send them to you.
Im already sending these files to a few Aussies to help them out each week so no hassle adding anyone else to the email list.

Jason Martin

2015 Camping World Truck Series Champion





Posts

: 55


Points

: 3454


Reputation

: 23


Join date

: 2014-08-03


Location

: Perth, Australia



Jason, what are the top 5 stats I should look at with ispeed? Also, I wouldn't mind checking out a few of your ghost laps. Thanks for all the help.
Last edited by Tim Fortner on October 4th 2015, 10:56 am; edited 1 time in total
Good video on how to use ispeed.


Most important for ovals would probably be throttle%
That will show where you get off the gas compared to someone else and will also show when they get back on the gas and how much.
Next would be steering angle, that will show you the difference in when and how much to turn the wheel.
Also look close at track map to see the line they take compared to you.

So looking at your 31.53 lap throttle% vs mine
In turn 1-2 i keep foot flat for a hotlap/qual lap.
In a race though i would get off the gas about 30%(so 70% throttle) and get back on the gas gradually to look after tyres.
In 3-4 i get off the gas a bit earlier but a lot less than you, i also get back on the gas a bit later as i carry more momentum through the turn.
I dont just floor it on exit i gradually apply it and the little ups and downs on the graph is because im driving the car on the edge and if i feel it starting to push a little a slight lift and then back in the gas will help it turn a little and keep it under control.

Next steering angle, you will notice i try to be as smooth as possible dont force the car where you want it to go just guide it to where you want it to go.
Just think of it as any time you turn or adjust that wheel direction it costs you speed and tires.
Compared to mine i see some steep increases in steering angle so you are turning it too much, then having to turn it less then once again turn it more after apex.
All of that is hurting tyres and exit speed.

Track map line.
For a one off hotlap its fastest to go below the apron, for 2 consecutive laps overall its faster to stay above the apron.
So since i was after a hotlap time i went below apron so can see the different line easily there.

Looking at those basic things in the ispeed lap analyzer should help you find a little more speed on most tracks.
If you want to get more in depth and technical its possible to click any section on the track map then on the far right click stats.
It will show you speeds each car was doing at that point, how much wheel is turned etc etc

Jason Martin

2015 Camping World Truck Series Champion





Posts

: 55


Points

: 3454


Reputation

: 23


Join date

: 2014-08-03


Location

: Perth, Australia



Similar topics
---
Permissions in this forum:
You
cannot
reply to topics in this forum