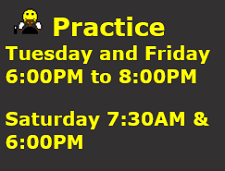 1.1 - Members are required to show good sportsmanship and be respectful of other members, the league, and admins. This applies at all times, before, during or after the actual race. 
Derogatory comments about the league or its members will not be tolerated.
1.2 - Flaming, threatening remarks, verbal confrontation, Profane language, disrespect, arguing, whining, blaming, complaining, is not acceptable at any time.
1.3 - Excessive and/or unnecessary voice or text chat bout an on-track incident or during green flag conditions will not be tolerated. Too much chatter can be distracting for other drivers in the race. Race related chat is acceptable.
1.4 - Sarcastic comments such as "thank you" are not permitted.
1.5 - Over aggressive driving will not be tolerated. 
1.6 - The sending of offensive messages via e-mail, private message, at any time is prohibited. The types of information this covers are offensive messages of , insult, sarcasm, anger, intimidation, or hatred.
1.7 - Calling out another member, or continually engaging in argumentative behavior may be suspended or removed from the league.
1.8 - Rude or aggressive behavior, whether in actions behind the wheel, in oral communications through voice or text chat, will not be tolerated.
1.9

Retaliation / Intentional wrecking 

- Anyone that deliberately and physically targets another league member while in race/practice session may be suspended or removed from the league. 
1.9.1 Definition of retaliation: majority ruling by committee or by admission a member deliberately rams another driver's car during a league session, where the act can be linked to a prior incident or hostility between the two drivers.
Last edited by Tim Fortner on June 13th 2019, 3:01 pm; edited 18 times in total
Any member in violation of the above general code of conduct may be subjected to warnings, suspensions, penalties or removal from the league.
---
Permissions in this forum:
You
cannot
reply to topics in this forum