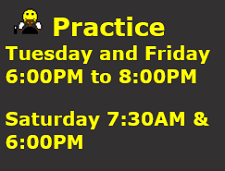 General Race Options/Rules
Yellow Flags On, Double File Restarts
One fast repair
Lucky Dogs On (controlled by iRacing)
One Green /White /Checkered
Tire sets 1-4
Start/Restart on green only
Leader has Lane Choice
Two caution rule in force
Incident Limit in force
iRacing fixed set
Average Race laps 35 - 150
Average fuel 20% - 100%
Dynamic Weather 
Dynamic Track - Auto
Two provisionals allowed for the series
Code of conduct rules will be in force
Deterrence System in force (Limited)*
A drivers meeting will take place after qualifying prior to each race. 
All drivers are required to attend the Drivers Meeting. 

Pit Stop Rules
(1) If traffic is around you, announce your intention to pit.
(2) Position yourself in the right hand lane for entering & exiting the pits. 
(3) Exit the pits on the backstretch.  
(4) Drivers may not drive through more than two (2) pit boxes prior to and two (2) pit boxes after their  pit stall.
Similar topics
---
Permissions in this forum:
You
cannot
reply to topics in this forum