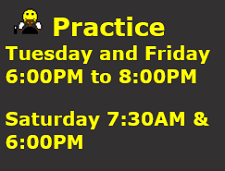 The Early Bird Xfinity season is upon us!
                                                                                                                                               Written by Terry Walters & Tim Fortner
It's that time again!  The Early Bird Xfinity season is upon us and that also means that it is time for the Early Bird Shootout on Friday, February 24th.  But don't over sleep, because kicking off the 14-week series early the next morning, Saturday, February 25th, is our Early Bird Daytona 500!  A total of 75 white-knuckle, nerve-racking laps around the 2.5 mile world famous Daytona International Speedway.  
Can the defending Daytona 500 champion, George Daly reclaim his title reign again in 2017?  Let's not forget about Matt Quick, the 2015 Daytona 500 winner.  I'm sure he is hungry for another win of this prestigious season opener.  But if neither one of these drivers can pull off another win, then who will it be? Justin Anderson has won the season championships for two consecutive seasons, 2015 and 2016.  A very strong determined driver with some serious skills, but let's not forget Teddy Wykle.  Mr. Wykle has a very impressive portfolio filled with Early Bird championships and wins throughout his racing career.  Teddy Wykle took the championship in 2014, but also backing his driving experience are his championship titles in the Camping World Truck series in 2014 and 2016 and also your defending 2016 EBR Indy 500.
So on Friday, February 24, make sure that you have your Ford Mustang, Chevy Camaro or your Toyota Camry dusted off, well-tuned and ready to go.  If you can't make this Friday night Early Bird Racing Shootout, make damn sure you are up early Saturday morning, February 25 with Folgers in your cup and ready to race in the Early Bird Daytona 500! Must be in it, to win it.
Looking at the 2017 Early Bird Xfinity series:

Preseason Top 10
1. Justin Anderson, Dingleberry Motorsports
, 
2015 and 2016 Xfinity cup champion, has already shown plenty of promise and believes he can make it three in a row. After  dominating the 2015 and 2016 Xfinity cup season and winning the 2015 Indy 500, Anderson is anxious to get the season started.
 2. David Naughton, No pants Racing, A solid Xfinity season in 2016 and a solid team. Will need to be consistent and compete for wins to stay in the title hunt. Naughton also has a strong history at Superspeedway tracks. Naughton came up short in last years championship round finishing 2nd in the 5 lap shootout at Homestead.
3 . Matthew Quick, Dingleberry Motorsports
,
 the 2015 EBR 500 champion in the Xfinity Series. Quick Will need to be consistent at short tracks to stay in the hunt. Quick has a strong history at Superspeedway tracks and expects to contend for the championship. Quick finished 3rd in last years championship race.
4 . Mike Costa, Three Wyde Racing, With three seasons under his belt, look for Costa to improve his consistency and perhaps contend for the crown. With a no show in the  truck series do to equipment failure, Costa hopes to rebound and make it to Daytona. Costa finished 4th in last years championship race. Must be in it, to win it.
5. Shane Gross, EBR Motorsports, raising concern about his sponsorship situation with the season just two weeks away. Gross in 2015 signed a deal with EBR Motorsports, Gross has been winless since. Conversations are ongoing and not sure what the future holds for Gross if he doesn't get a win this season. Gross tied 5th in points last season but failed to win any races.
6. Kent Connolly had a great season in 2016 and could easily be ranked higher on this list. while Connolly has proved to be a competitive driver in the #088 car, Will he be able to have the same success in 2017? Connolly tied for 5th over all in last years series but failed to make the final round.
7. Tim Fortner,  EBR Motorsports, had unexpected results in 2016. The driver lineup for the 2017 season at EBR Motorsports could lose sponsorship if they don't get a win in 2017. The addition of new engines and equipment will provide another resource to help the team win the Xfinity Cup championship. 
8. Teddy Wykle, No pants Racing, Right now, Wykle is the reigning league champion with 4 titles. Wykle's strength is consistency and has a strong team around him. Wykle and teammate Dave Naughton should be championship contenders. Wykle had several engine problems during the 2016 season.
9. Christopher Patrick, look for Patrick to get some wins and perhaps contend for the title. With a 9th place finish in the 2016 camping world truck series, Patrick hopes to rebound with a championship run in the Xfinity series. Patrick really hasn't shown much talent since winning the 2015 EBR road series championship. Pressure is on him to step it up!
10. Andy Moore,  Team sponsorship trouble. Moore was a no show in the truck series due to sponsorship. Moore hopes to rebound with the Xfinity series. Must be in it, to win it.
Here is a link to the schedule and rules package.......
http://www.earlybirdracing.com/t387-2017-xfinity-cup-schedule-rules-package
News story based on top 10 drivers from the 2016 season. 

If you want to be in the news, you have to be the news....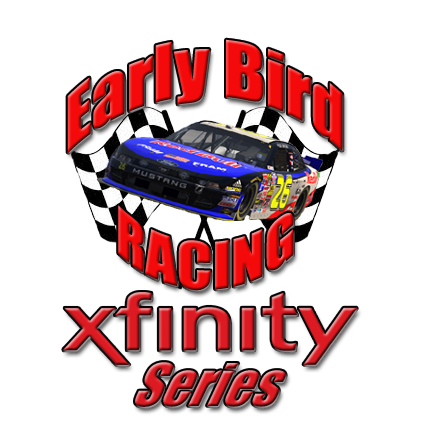 Similar topics
---
Permissions in this forum:
You
cannot
reply to topics in this forum