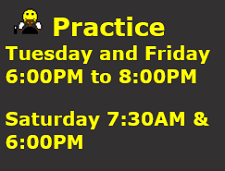 After testing dynamic weather on several different tracks, I just don't see the extremes that you guys are talking about. My experience is that we can race with dynamic weather without problems. however, I have decided to run the trucks with default weather except for Dover and Vegas. Dover and Vegas will be our opportunity to experiment with dynamic weather. If it works, then we'll look at adding it to the Xfinity series..

I want to thank you guys for your input and hope that you will do the same in the future with other major changes that may come up. I'm always looking for ways to make the league a better and more fun place to race. Any changes made will be for the benefit of all our members. EBR will always be a casual, respectful, and fun place to race.


Email from David Tucker on dynamic weather:

"Our dynamic weather is a bit dynamic for sure, but I don't know that this is a bad thing. The problem is it is unpredictable so things can be quite different on the race day than the practice day. In theory the drivers can adapt to the changes, but if there talent is not up to it, or if the setup is poor and not good enough to handle a wide range of conditions then you can get into trouble. In short you can use dynamic weather but you really need to go by how the racing is, is it better or worse with it on."
Whatever yall decide I will run

Mike Bass




Posts

: 17


Points

: 3019


Reputation

: 8


Join date

: 2015-02-08


Location

: Byhalia, MS



i like the idea of weather forecast for the week of the race.

Derek Branum

2019 & 2020 Indy 500 Champion





Posts

: 11


Points

: 2210


Reputation

: 12


Join date

: 2017-04-15


Location

: O'Fallon IL



I think I have to agree with Troy; there are some combinations of dynamic weather and fixed setup (specifically hot, sunny) that will not work well together and you could end up with an undriveable car.  I enjoy the racing we've had over the last couple of years; though for my 2 cents, I'd like to see the races be 20-25% longer with the same number of pit stops and let tire strategy be more of a factor.  I'm still in no matter what is decided.

Christopher Patrick

2015 Road Series Champion





Posts

: 9


Points

: 3007


Reputation

: 15


Join date

: 2015-02-01


Location

: Raleigh, NC



Randy, We have been using a percentage for track state. I had it set at 25% for the xfinity series practice during the week and start of practice pre race. What do you guys think about having it auto generated? 

Dynamic weather - I have ran a few practice laps at Michigan and Richmond. Michigan was an afternoon track with clear sky, 77 degree, 4mph wind. Richmond was a night track with 65 degree,12 mph wind.  I really saw no difference in how the car handled with the setups. I did see a difference in speed at Richmond. I'll do more testing and some research through the iracing community before i decide on it.


Update.. I just ran another test at Richmond with 72 degree, 8-10 mph wind, 61H and car felt great. If you guys would help with testing, would be great..
Last edited by Tim Fortner on July 16th 2017, 8:12 am; edited 1 time in total
since our races coincide with NASCAR/iRacing schedule I feel we should use default weather (78* winds N@2mph humidity 55% partly cloudy) so we are able to practice throughout the week in similar track conditions only difference being fuel amount.Has dynamic track been in use?
iRacing dynamic weather = random totally unpredictable weather.

I joined this league for a more casual racing experience with other mature drivers.  So far, that is what I have seen.

I don't have a problem with dynamic weather for a more advance series with open setups, but I don't think it is a good idea for fixed setups.  Fixed setups are created for default weather.  They usually don't work very well at the extremes of hot or cold tracks which you can get with dynamic weather.

So my vote is no on dynamic weather if this continues as a fixed setup series.  I hope we can keep the casual atmosphere that attracted me here in the first place.

Troy Eddy




Posts

: 12


Points

: 2430


Reputation

: 5


Join date

: 2016-08-23


Location

: Maryland



I agree....I think dynamic weather would be a great idea.  The forecasting a week in advance would be my second choice
I think adding this to our races will make practice / races unpredictable and add to the realism. Our other option is to use a weather forecast for the track and city. The weather forecast will be looked at a week in advance when setting up the server. I would also like your thoughts on dynamic track.
Similar topics
---
Permissions in this forum:
You
cannot
reply to topics in this forum