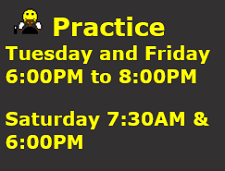 iRacing.com is an online, subscription-based racing simulation service for Microsoft Windows created by iRacing.com Motorsport Simulations. In addition to accurately modeled vehicles and tracks, iRacing provides servers on which to race and practice and a sanctioning body to organize and oversee competition within the service.

From the start, the company behind iRacing has marketed the service not only as entertainment but also as a training tool for real life racers. They have established numerous partnerships with real-world racing organizations and series, including NASCAR, Indy Racing League and Williams F1. Since 2010, iRacing is the home to the NASCAR iRacing.com Series. Other partners include SCCA, the Skip Barber Racing School, the Volkswagen Jetta TDI Cup and the Star Mazda Championship, among others.

The service was launched to the public on August 26, 2008. As of 2014, There are over 50,000 active members.

Development

The company behind iRacing.com was established in Boston, Massachusetts in September 2004 by David Kaemmer and John W. Henry after the demise of Papyrus Design Group, which Kaemmer had also co-founded. The iRacing service has been in development since then, using code from Papyrus' NASCAR Racing 2003 Season as a starting point. According to Kaemmer, iRacing retains the multi-body physics system of NASCAR Racing 2003 Season, as well as some of the track presentation and multi-user packet code, but everything else has been changed, or is completely new like the tire model and graphics engine. The product will be constantly expanded and enhanced after the public launch.

Reception

iRacing.com was launched to the public on August 26, 2008. There are over 50,000 active members subscribed to the service. iRacing.com has received favorable reviews from automobile, racing and gaming magazines as well as websites dedicated to racing simulators. The service has also been criticized for not yet including features often found on other racing simulators, such as dynamic environments and more advanced damage modeling and gearbox simulation.

Many real life racers, including Justin Wilson, Alex Gurney, Dale Earnhardt, Jr., Marcos Ambrose, Martin Truex Jr., AJ Allmendinger, Scott Speed and Jacques Villeneuve have subscribed to the service and given positive comments especially about the accuracy of the track modeling which makes the simulator useful as a tool for learning tracks.

Overview of the service

The iRacing company aims to cater both to real-world racers and racing simulation enthusiasts, so they are trying to offer a realistic simulation of motorsport with accurate track, vehicle and physics modeling, and with all of the cars and tracks officially licensed.

iRacing can only be driven online on servers run by iRacing.com, and participation requires a subscription to the service. There are several different subscription options available ranging from a monthly fee to a 2 year-long subscription. The subscription packages include a basic set of tracks and three cars with which to practice and race. Other cars and tracks are subject to additional one-time charges (cars: $11.95, short tracks: $11.95, long tracks: $14.95).

iRacing manages several different official series, but members are also free to organize their own online sessions that are hosted on servers run by iRacing. For the standard official series managed by iRacing, each calendar year is divided into four 12-week seasons, and all driving sessions in a series take place only on one track each week. On a given track, the drivers can participate in practice, qualifying, time trial and race sessions. There can also be non-standard series, examples of which are the four-week Rookie series. Races that are organized by members do not have to follow any official schedule.

The series are divided into two main categories, oval and road, which are further divided into several license levels from Rookie to Pro, and a driver must earn each license to be eligible to participate in official race week sessions on that level. Earning a higher license involves both participation in competitions on a driver's current highest license level and achievement of a minimum safety record. The requirements for advancing and the licenses themselves are category-specific — in other words, a driver has a separate license for road and oval categories. Any member-organized sessions are free from the license level restrictions.

In addition to taking part in the different public sessions, a member can use a test mode to drive alone on any track with any car, assuming he has purchased the license to use the content.

Features in detail

Driving simulation

At the core of iRacing is the driving simulation. iRacing has a new, proprietary tire model that is partly based on the company's own research in a tire testing facility. They had full "shop access" to every vehicle modeled in the service to figure out physical and inertia parameters of individual parts. For aerodynamics data, they have had to rely on data collected from manufacturers and teams.



Sanctioned racing and FIRST

Racing within the service is managed by a sanctioning body called FIRST. The detailed rules for official competition are published in a document titled the FIRST Sporting Code, which registered members of the service are expected to read.

Individual championships

Competition is divided into two different categories, oval and road, which are further divided into many different series. All standard series follow a calendar of four 12-week seasons while rookie series have their own 4-week seasons. At the end of each season eligible drivers are promoted (or, in rare cases, demoted) to the next license level. At the end of each standard 12-week season FIRST crowns racing and time trial overall champions and divisional champions.

Club championships

In addition to individual championships FIRST sanctions club championships, which are decided between geographically-based clubs. Starting in 2009, The World Cup of iRacing will be a year-long tournament with (in its first year) 35 clubs divided into 7 regions battling for the club championship.
Similar topics
---
Permissions in this forum:
You
cannot
reply to topics in this forum