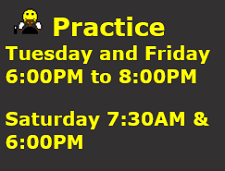 Driver     
                           Violation  

  


Level

 

   
Penalty/Points
Tony Pandin
# 77             
6.6.5 - Code of Conduct Violations

1.2 - Flaming, threatening remarks, verbal confrontation, Profane language, disrespect, arguing, whining, blaming, complaining, is not acceptable at any time.

1.7 - Calling out another member, or continually engaging in argumentative behavior may be suspended or removed from the league.

 P1
Warning + 2 Points
Early Bird Racing has the responsibility to protect the members of this league and the integrity of every race. Drivers that do not conform to the standards required by this league WILL BE REMOVED.
Deterrence System.....



Early Bird Racing  
---
Permissions in this forum:
You
cannot
reply to topics in this forum