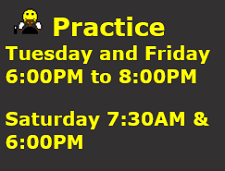 Early Bird Premier Cup Series - Feb 13th - May 22 - 2021
Early Bird Shootout Feb 6th @ 7:30 AM = 1st place 10 points, 2nd place 8 points, 3rd place 6, 4th place 4, 5th place 2  points. Bonus Points for the Shootout will be added after the Early Bird 500 race.
Early Bird 500
Feb 13th @ 9AM with practice starting @ 7:30AM
The highest finishing Championship 6 driver will receive a trophy and be crowned the 2021 Early Bird Cup champion.
General Race Options/Rules
Early Bird Cup series with Chase
Yellow Flags On, Double File Restarts
One fast repair
Lucky Dogs On (controlled by iRacing)
One Green /White /Checkered
Start/Restart on green only
Leader has Lane Choice
Two caution rule
Average Race laps 35 - 150
Average fuel 20% - 100%
Tire sets 2-3
Dynamic Weather  iRacing default
Dynamic Track - Auto
Two provisionals allowed for the series
Code of conduct rules will be in force
Deterrence System in force (Limited)*
Pit Stop Rules
If traffic is around you, announce your intention to pit. 
Position yourself in the right hand lane for entering & exiting the pits. 
Exit the pits on the backstretch during practice and races.  
Drivers may not drive through more than two (2) pit boxes prior to and two (2) pit boxes after their respective pit stall. 
       Points System
https://www.earlybirdracing.com/t374-rules-and-regulations
https://www.earlybirdracing.com/t376-deterrence-system
https://www.earlybirdracing.com/t550-league-trophies
Similar topics
---
Permissions in this forum:
You
cannot
reply to topics in this forum