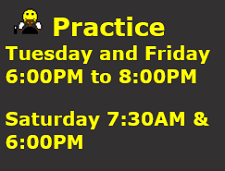 Unfortunatley Phil will have to cancel the race tommorow because of unforseen situation 

Sorry
Due to a last min. change at work. Race times have been moved to 12 noon. 
Sry for the late notice.
Thx Phil
After a great season with the indy cars,are you ready to turn right to make a left turn? We only have a couple weeks before the EBR truck season starts.Do you have what it takes to be fast on dirt? Can you manhandle a 3500 lbs,500 hp stock car? Here's your chance to find out! This Saturday 8/24/19 at normal race times. 75 laps of fire breathing,breath taking action from USA speedway. Practice will start at 7am,racing at 8:50am. 75 laps,fixed setup. 2 fast repairs,cautions and lucky dog.       The winner will receive a Kryptonite race cars t-shirt of either "The kamikaze kid" Tyler Carpenter or "Fast" Freddie Carpenter.
Thx and hope to see ya saturday.
Phil & I will be Hosting the Kryptonite 75 on 8/24/19 at USA in the Dirt Street Stock
using the setup 

ALL are invited to race both car/track are free content
---
Permissions in this forum:
You
cannot
reply to topics in this forum