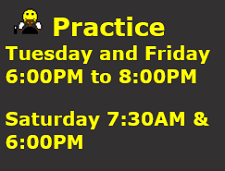 Nice job Michael congrats!

Chris after viewing the replay it looks like we were aiming for the same real estate. My spotter was telling me I was clear and by the time a made the move up you got a run and closed up the hole lol. Please accept my apologies. I can't wait to move to triples.
Well done Michael nice win

Looks like pitting early for final stop and putting 4 tyres on was a bad decision.
Plus i had no idea how much fuel i needed so just filled it up.

Jason Martin

2015 Camping World Truck Series Champion





Posts

: 55


Points

: 3272


Reputation

: 23


Join date

: 2014-08-03


Location

: Perth, Australia



I took a splash (4 gallons ) on lap 68. That gave enough to finish but I should have taken two rights as well lol. I came out in front of chris but couldn't hold him back.
No problem James. I should take blame too. I should not have put my truck in that position on your outside in a turn at the start, knowing people get tight and swing wide. Lesson learned.
Dude, I SO want triples! One day. All I've read is that it makes it so much better in tight racing. Shoot, once I get triples, and a cup holder, I'm set. Look out pro series!
I tried 2 tires last week, no luck really. So I didn't this week, no difference. I think it only makes some difference in very specific situations. I've always taken full fuel load. Never tried a different amount.
Maybe the different fuel loads we each had made a difference. Did less fuel seem to drive different? It did feel a little different, not much. A light rear, with less fuel seems like it would have less down force, thus less traction resulting in slower times.
Lap 74 Chris Hoyle and I caught you. I was running a little faster from trying to match Chris. Thanks for the line Hoyle! (we really need a thumbs up smiley!) Every little bit helps.
I got real tight after 15 laps, and by 20 it was a hand full. I was running 10:1, -4 off set. Would that add to tire wear?
I will defer to the more experienced members on that one Chris. I honestly don't know if less fuel makes a big difference in the handling or not but I do feel that even though my right sides were only down to 98% a new set would have given me a better chance to maintain my position after my last pitstop.
Normally the less fuel you have the faster you go.
Fuel = weight so less weight = faster times.

Thats why times in EBR races are always faster than times in fixed races.

However with some of the really loose setups in the past they actually performed better with full tanks or half a tank.
So even though people wouldnt need fuel during a pitstop under yellow, they would still add some fuel to keep the weight in the car.

With the Iowa set being so tight, lighter fuel load would help it turn in a tiny bit better, and improve laptimes.

Always want to take atleast 2 tyres any time you are filling up with fuel.
It doesnt add any time to the stop length so might aswell get the benefit of fresh tyres.
Getting 4 tyres takes longer and that adds time to pitstops but on some tracks the time lost in pits can be gained back on track.

Jason Martin

2015 Camping World Truck Series Champion





Posts

: 55


Points

: 3272


Reputation

: 23


Join date

: 2014-08-03


Location

: Perth, Australia



Thanks guys always enjoy green flag racing.
On the pit stops I only took two tires on the first stop and 3 gal. on the last with no tires. 6 seconds for tires is hard to make up on the track always remember that

Michael_T

2019 Early Bird 500 Champion




Posts

: 4


Points

: 3107


Reputation

: 1


Join date

: 2014-10-02


Location

: Bladenboro, N.C.



Thanks for the great info guys..
Similar topics
---
Permissions in this forum:
You
cannot
reply to topics in this forum