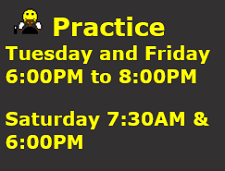 Congrats..... I stayed up front for about 15 laps slowly burning my tires up and losing ground to Jason and Dave. Racing Matt into the turns really seemed to hurt my chances of keeping my position. I lost 8-9 positions on the first pit stop coming out in 17th place. I think my lost time was slowing to get off the track for the pit. I certainly need to work on pit entry and exit speeds......Good racing.
That was a fun race and no caution flags. I had wondered if I would be able to keep up with everyone and especially Jason Martin and that question was answered quickly as he went flying by me about half way through the race and never looked back. Great group to race with and looking forward to the next race!
Awesome stuff.
No yellows at Charlotte.
I didnt think it was possible after seeing how bad the official races have been.

With this NTM now need to race strategically.
If you drive it hard, you will struggle after 15-20 laps
Need to choose whether to push hard for track position or take it easy so that tires can still be good after 15-20 laps.
Early in runs the front guys were driving away from me, but i knew if it stayed green i would be able to reel them back in.
Its no longer all about how fast you can drive it.

Looked like David Naughton was also doing a great job looking after tires and was fast on the long runs as after i got by him he stuck with me for most of the race.
Congrats on 2nd
Well done for 3rd David Anderson, welcome to Early bird racing

Jason Martin

2015 Camping World Truck Series Champion





Posts

: 55


Points

: 3267


Reputation

: 23


Join date

: 2014-08-03


Location

: Perth, Australia



Congrats on another steller performance Jason. It was a fun race for sure I was burning up my right front tire in the first leg and noticed a big fall of towards the end of the run. I went in 9th but lost a bunch of spots in the pits even though I got good pit entry and a pretty fast stop. (I've been working on that and getting a little better i hope). I changed up my line a bit to save the rubber and managed to work myself up and hold on to 13th so I'm pretty happy.
Yeah with so many races having green flag stops you really need to make sure you get good pit stops as can easily lose a lot of spots.
Also remember its not just entry, need a fast exit also.
So thats probably where you lost the time and spots.

Jason Martin

2015 Camping World Truck Series Champion





Posts

: 55


Points

: 3267


Reputation

: 23


Join date

: 2014-08-03


Location

: Perth, Australia



Similar topics
---
Permissions in this forum:
You
cannot
reply to topics in this forum