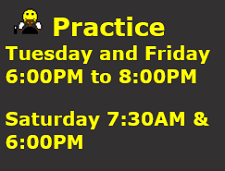 The Super Bowl is over and everyone's attention falls onto Early Bird's upcoming Xfinity series.  Starting this series on February 10 with a 20 lap shootout for bonus points. Drivers are anticipating the Early Bird Shootout as it is the prelude to Early Bird's own Speed Week.  Every driver testing, tuning, ready to boost their chest and show off what they have under the hoods of their cars and their talents that they have been honing during the off season.  Even though this is only a 20-lap race, it gives a slight point advantage to the winner as the Xfinity series will officially begin with the EBR Daytona 500.
February 17, 2018, the "Honey-Do Lists" will have to wait as that is the morning of the Early Bird Daytona 500.Drivers will be filled with excitement, anticipation, nervousness, doubt, all these feeling wrapped together as they climb into their cockpits or pull up the office chairs to the desk that their mean, gaming machine sits on.  Ready to run some practice laps, qualify the best they can, then it's time to sit back, take a deep breath, close your eyes, just for a moment. Then it is time to fire up the Ford Mustangs, the Chevrolet Camaros and the Toyota Camrys for a grueling 75-lap run to be the first to cross the finish line and take the checkered flag.
Xfinity Cup Series - Feb 17th - May 26th
The highest finishing Championship 4 driver will receive a trophy and be crowned the 2018 Early Bird XFINITY Cup champion.
Early Bird Shootout
 Feb 10th @ 7:30 AM = 1st place 5 points, 2nd place 3 points, 3rd place 2 points. Bonus Points for the Shootout will be added after the Early Bird 500 race.
Early Bird 500 
Feb 17th @ 9AM with practice starting @ 7:30AM 
General Race Options/Rules
Xfinity Cup series with Chase
Yellow Flags On, Double File Restarts
One fast repair
Lucky Dogs On (controlled by iRacing)
Start/Restart on green only
Leader has Lane Choice
Two caution rule
Average Race laps 65 - 135
Average fuel 20% - 100%
Dynamic Weather - iRacing default
Dynamic Track - Early Bird default 0% - 100%
Two provisionals allowed for the series
Code of conduct rules will be in force
Deterrence System in force (Limited)*
Pit Stop Rules
If traffic is around you, announce your intention to pit. 
Position yourself in the right hand lane for entering & exiting the pits. 
Exit the pits on the backstretch during practice and races.  
Drivers may not drive through more than two (2) pit boxes prior to and two (2) pit boxes after their respective pit stall. 
Official Practice Servers 
Tuesdays and Fridays 6:00PM-8:00PM
Saturdays 7:30 AM to 9:00 AM with race start at 9:00 AM
http://www.earlybirdracing.com/t374-rules-and-regulations
Similar topics
---
Permissions in this forum:
You
cannot
reply to topics in this forum